Presentation
Mr. Jean-François, for more than 20 years, has been able to weave a clientele and a network of consequent size, which makes JFR Immobilier Sàrl one of the most famous agencies in the region of Saint-Sulpice while remaining in the mentality of the family company. Its diversity and its capacity of adaptation brought many mandates on the Lausanne area as well as Crans-Montana or the Coast. Rental management is also a field in which it excels thanks to its intransigence and flexibility. Created in 2000, JFR Immobilier has been active in the real estate market for more than 20 years. Initially, its offices were located in Saint-Sulpice. In 2016, the company moved to Echandens. Since the end of 2020, a branch of JFR Immobilier Sàrl has been opened in Saint-Sulpice in order to bring a plus to the agency from an advertising point of view. Since 2017, the company has been training MPC trainees from business schools in the Lake Geneva area. Five trainees have followed or are in training in the real estate field within JFR Immobilier Sàrl. JFR Immobilier Sàrl is clearly distinguished by its ability to adapt to any situation. This has been proven by the fact that the company has been present for more than 20 years and has been able to adapt to the different technological and digital advances and to face various potentially problematic situations. In addition to this, we have a fundamental proximity with our clients, in order to assist them in their different real estate projects.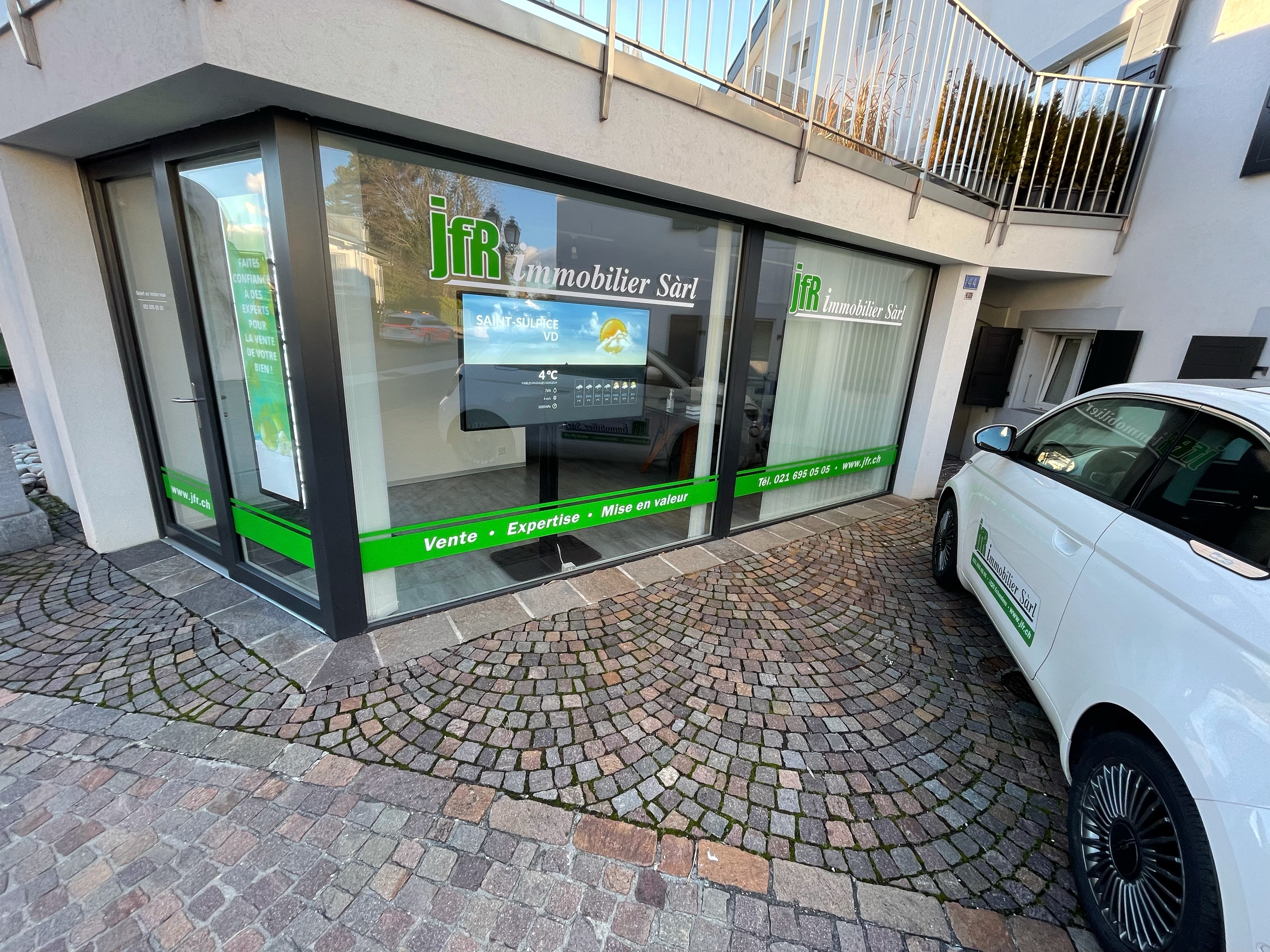 Condominium ownership, usually referred to as condominium ownership, is a form of co-ownership where several people own a certain area of the building. With a condominium, the costs and risks are shared among all the co-owners. However, each co-owner, individually speaking, cannot make decisions without the approval of the other co-owners.
The administrator is therefore there to ensure the smooth running of all actions that take place in a PPE, general meeting, research of maintenance contracts, respect of the rules of co-ownership.
The charges to be paid are also an important part as administrator, we try to compare the offers and to choose only the most advantageous in terms of price and quality of service.